Office, Lobby & Exit Signs
Make a great First Impression when customers walk into your office!
The lobby of any building is a high traffic area and a perfect place to proudly display the name and logo of your company and give visitors a lasting first impression of your business.
Be creative when designing your lobby logo and let your imagination run. Your lobby sign can be crafted from a wide range and combination of materials, and finished with unique and complementary textures. It can even be back-lit or front-lit, or even made of LEDs.
Once you get past the lobby or receptionist's desk, office signs are needed to direct visitors within the facility. Office buildings, schools and hospitals are just a few of the institutions that rely on suite signage every day. If your office space is in need of new suite signage, we provide a plethora of options to accommodate any budget.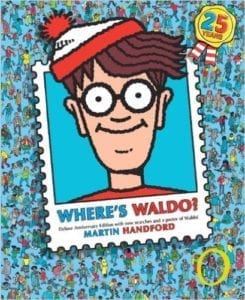 From high-end materials such as stones and metals, to more budget-friendly options like synthetic materials and laminates, we can custom create suite signage that you'll be proud to display. Also, if you need signs to comply with ADA standards, we can help with these as well. Call us today at (678) 714-8700 to learn more about the lobby and office signage options we provide.
Wayfinding is the common term used in the sign industry to refer to signage placed in strategic location to guide people in the right direction of locations where they aren't familiar with the layout. We see these everyday on the roads we travel.  Signs tell us how far to the next city, which way to turn to head in the direction of the next road we will take, or pointing toward destination locations such as lakes and parks.
What is wayfinding?
In the business world, wayfinding signage is often one of the most important but overlooked areas of signage needs. Every business owner knows they need outdoor signage to let clients and customers know where they are located, but what happens once that client arrives on your property.  For instance, think about what would happen at a hospital that didn't have any signage noting the direction of the emergency room.  For some patients that could be the difference between life and death.  Not all wayfinding needs are that critical, but they definitely can help alleviate difficulties during the normal workflow of the day.
Pinnacle Custom Signs Directional Signage guides your visitors to prevent problems in them arriving at the right location.
Why would I use wayfinding in my business?
Identify locations for patrons about things you want them to know while on your property. The most common identification signs include bathroom signage, exit signs, and office numbers or names.
Provide direction. Our clients at Georgia State University had a large need for interior signage that pointed students in the direction of classrooms, labs, and bathrooms before they ever arrived at the actual location sign.
Be informative. Many times you may need to provide more detail to someone visiting your workspace such as a map of the property with information about all of the locations around the property.
Warning signs such as no smoking, toxic, do not enter, or keep out signage that lets someone know that they need to heed advice.
Where should I place wayfinding signs?
The most effective wayfinding and directional systems are usually based on figuring out the human behavior of someone who is new to your location. If you aren't sure how people reacting upon first arriving — ask the person who sits at the front desk — they can provide you with some good insights.  If that doesn't work in your situation, apply these simple principles: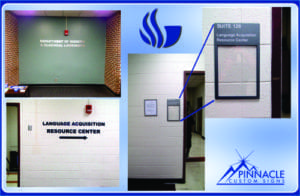 Do not make them think! Create a comprehensive, clear and consistent visual communication system with concise messaging.
Show only what is needed and relevant is to the space, location and / or navigation path.
Remove excessive information to create a clear visual environment ahead.
GA State Dimensional Letters & ADA Signage Wayfinding signage takes the guess work out and guides you in the right direction
Our team has the experience and expertise to help you figure out the most effective wayfinding plan for your business or location. Since we often visit a property for the first time for a consultation, it is easy for us to try and figure out what we would need to know in order to navigate a building.  We also are experienced in ADA compliance and can ensure that your signage accommodates any necessary ADA guidelines to help your clients and customers know exactly the right information to get to the right location.
Lobby / Reception Area Signs Gallery
When a new customer or client walks into your office, you want to make a good impression, right? Well, a professionally crafted lobby sign will give your customers the sense of how professional your organization is. Lobby signs can be made of a variety of materials and can be created as a single sign using a backer or can be individually mounted dimensional letters. We can produce the look you are trying to achieve in your office space.
Below are some examples of lobby signs that we've created in the past. Let these be a starting point for creating your one-of-a-kind sign.
Recent Office Signage Projects
However, on occasion, we have customers that have a need for the same type of lobby sign to brand multiple locations, such as for a franchise.
Creating Lobby Signs for Multiple C2 Education Learning Centers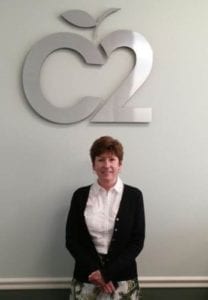 C2 Education Lobby Signs C2 Education is a tutoring center that has over 110 locations nationwide and provides personal tutoring, SAT/ACT test preparation and educational support for students from elementary through high school levels.
We started working with C2 Education about three years ago as they opened several new centers in the Atlanta area. For these new centers, we would provide a "standard package" which included window graphics highlighting their services and their hours of operation as well as their building sign, most often a channel letter sign.
Approximately a year ago, they came to us looking for a simple and elegant lobby sign that would be easy to produce in quantities and could be shipped nationwide, so that all their centers had the same branding. The signs also had to be easy to install, as they would be installed by the local franchise.
The solution we developed is a Brushed Aluminum face with 1" Black Ultra Board backers (a sign composite made of a foam core sandwiched between two layers of polystyrene) that was routed in such a way as to make the signs appear to float on the wall. The sign would then be mounted to the wall with VHB (very high bond) tape.  The final product is lightweight (to minimize shipping costs) and looks polished and professional.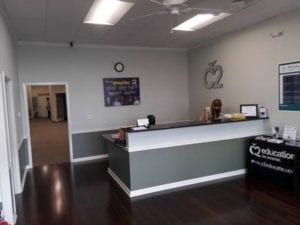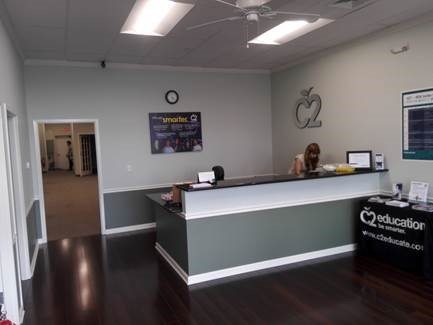 As for having the local centers install these signs themselves, our team came up with a solution that would help the centers to do this like a professional sign installer.  To accomplish this, we also route a styrene template that is used to show where to properly place the pieces of the sign before adhering them to the wall.
The pattern is then shipped with the sign along with step-by-step instructions to mount their sign to the wall.  We have since produced dozens of these signs and they have been installed in centers from California to New Jersey.
Whether you need one or multiple custom lobby signs for your business, our team can design a look that makes the impression you'd like to make on your customers when they arrive at your location.  Let us help you with your next lobby sign project.