Get A More Elevated Look In Your Business Signage!
PINNACLE CUSTOM SIGNS IS YOUR ONE-STOP ATLANTA SIGN SHOP
We know how important business signs are to your business. They represent your brand and your image to your customers. From business signs, office signs to outdoor signs and more, Pinnacle Custom Signs provides you the expertise to create striking custom signs to bring attention to your business.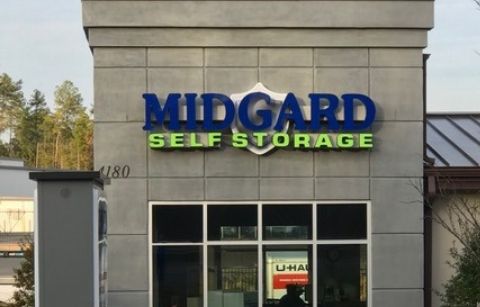 Exterior signage is important for directing customers to your location. From building signs to street and directional signage, we have you covered.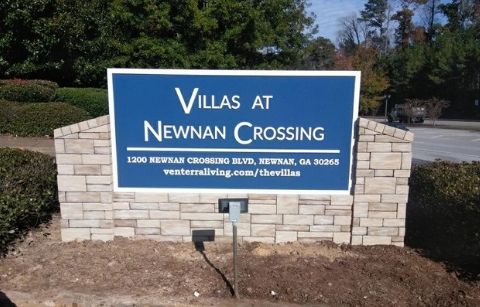 Don't let drivers pass you by on the road without seeing you! Your road front signage is important to building brand awareness and drawing in customers. Let us help you stand out!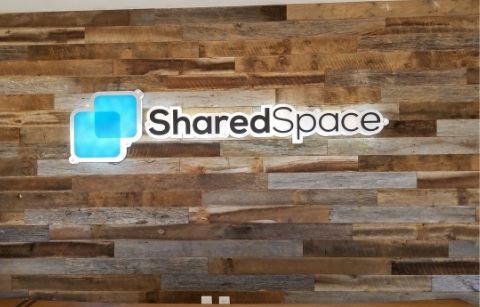 Make a great first impression when someone walks into your office! Create a consistent, professional look that sets the tone for your office with custom signs.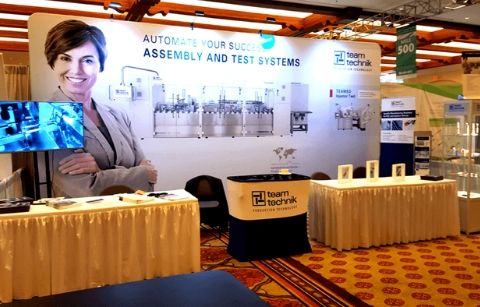 Trade Shows are excellent ways for business-to-business companies to advertise to their target audience. We can help you create a custom display with the related products.
I would highly recommend Pinnacle signs. We worked with Don and Joanne. They were very patient with us in our design choice for our marquee. They also gave us options when our logo would need some adjusting to allow the full light up sign above our salon and provided mock ups. Our sign looks great and stands out from the crowd."
DeSo Hair Bar
Brookhaven, GA
"We are so pleased with our very large outdoor sign at Twin Oaks RV Park! Don Conklin and his fabulous crew did an excellent job, very quickly and at a reasonable price. A quality product and outstanding customer service. We can't thank you guys enough!!"
Susan Heslup, Twin Oaks RV Park
Elko, GA
"Pinnacle Custom Signs recently made a sign for our building as well as making car magnets for our team. We are extremely pleased with the quality of the sign as well as the company. They were prompt to return calls and to deliver their products. Every member of the Pinnacle team was friendly, professional, and willing to answer any and all questions. We will definitely refer Pinnacle Custom Signs and continue to use them!"
The Town Carpenter
Chamblee, GA
"Pinnacle has a very talented staff that always goes above & beyond to exceed my expectations every time. They provide excellent customer service, and their designers take my visionary ideas & turn them into creative, professional products - It's as if they can read my mind. It's always a pleasure doing business with them ... Thank you Theresa & Don!"
Renae Kendall Tanguay, Liberty Mutual
Suwanee, GA
"Love love love our vehicle wrap! Pinnacle Custom Signs really can put lipstick on a pig! Our beat-up company truck looks brand new and we love the design of the wrap. Quick turnaround and great people. Thank you!"
Mike Sammond, Gwinnett Business RadioX
Suwanee, GA
Your One-Stop Shop Atlanta Sign Company
From business and office signs to outdoor signs and more, Pinnacle Custom Signs, an Atlanta sign company, can provide you the expertise to create striking custom signs to advertise your business. We believe that the process of obtaining a high quality custom sign should be hassle free, so our team handles everything for you, including design, production and installation.
At Pinnacle Custom Signs, it is our personal goal to be our customer's first choice for all their signage needs. Backed with over 100 years' experience in the sign industry, we are focused on delivering outstanding customer service and high quality products. That's just what we do. No gimmicks – just great products and great customer service.
What makes us a one-stop sign shop?
Not many of Atlanta's sign companies can truly say that they are a one-stop sign company. We have the in-house capabilities to handle sign projects from start to finish so you don't have to worry about managing every little detail.
From our in-house graphic designers working to create a unique sign design to our management staff submitting for permits to our shop staff manufacturing signs and our installation team, we have you covered.
Need to install new or updated signage in multiple locations across the country? We have a network of experienced sign partners across the United States who we can coordinate to ensure that your signage is consistently built and installed where ever you need it. This means you don't have to manage competing sign companies – we handle the coordination for you!
Are you a sign company near me?
Our office and sign shop is located in Buford, GA but we travel to your location whether you are in Marietta, GA or Greenville, SC or beyond. We've had sign projects across the United States and throughout the Metro Atlanta area. Our first step in providing you an accurate sign estimate is to do an on-site survey; meetings to discuss your project can be held in our office or via an online meeting or phone call. Don't worry about distance, give us a call to start discussing your project!
What types of business signage do you provide?
We work with a variety of different businesses providing exterior signs, interior signs, vehicle graphics, banners, and trade show displays. Examples of our work can be found throughout our website. If you have a specific type of sign in mind that you don't see on our website, give us a call!
Exterior signs can include monument signs, building signs, commercial real estate signs, post and panel signs, and other types of outdoor signage.
Interior signs can include window graphics, wall graphics, lobby signs, office signs, ADA signs and other types of custom indoor signage.
Vehicle graphics (more commonly referred to as car wraps) is a popular form of signage; we can wrap any vehicle including cars, pickup trucks, box trucks, etc.
Trade show displays can vary from simple banners to full backdrops and custom display stands.
What makes us a preferred sign partner for businesses?
Choosing a sign company to work shouldn't be taken lightly. You should do research to see what others are saying about a company; you should look at the sign company's team to see what their qualifications are. And you should talk with the sign company to see if they are the right fit for you.
So give us a call and let's talk about what your needs are and how we can help you!