A Big Job for Small Signs | Lot Signs Install for Cook Residential
As the real estate market has rebounded the last few years, new home construction has returned in neighborhoods all over the metro Atlanta community.  It is not hard to see signs for the new communities at the corners of busy intersections during your commute.
However, each community has sign standards that they adhere to in order to keep consistent branding.  A few weeks ago, local builder Cook Residential reached out to us for just that reason.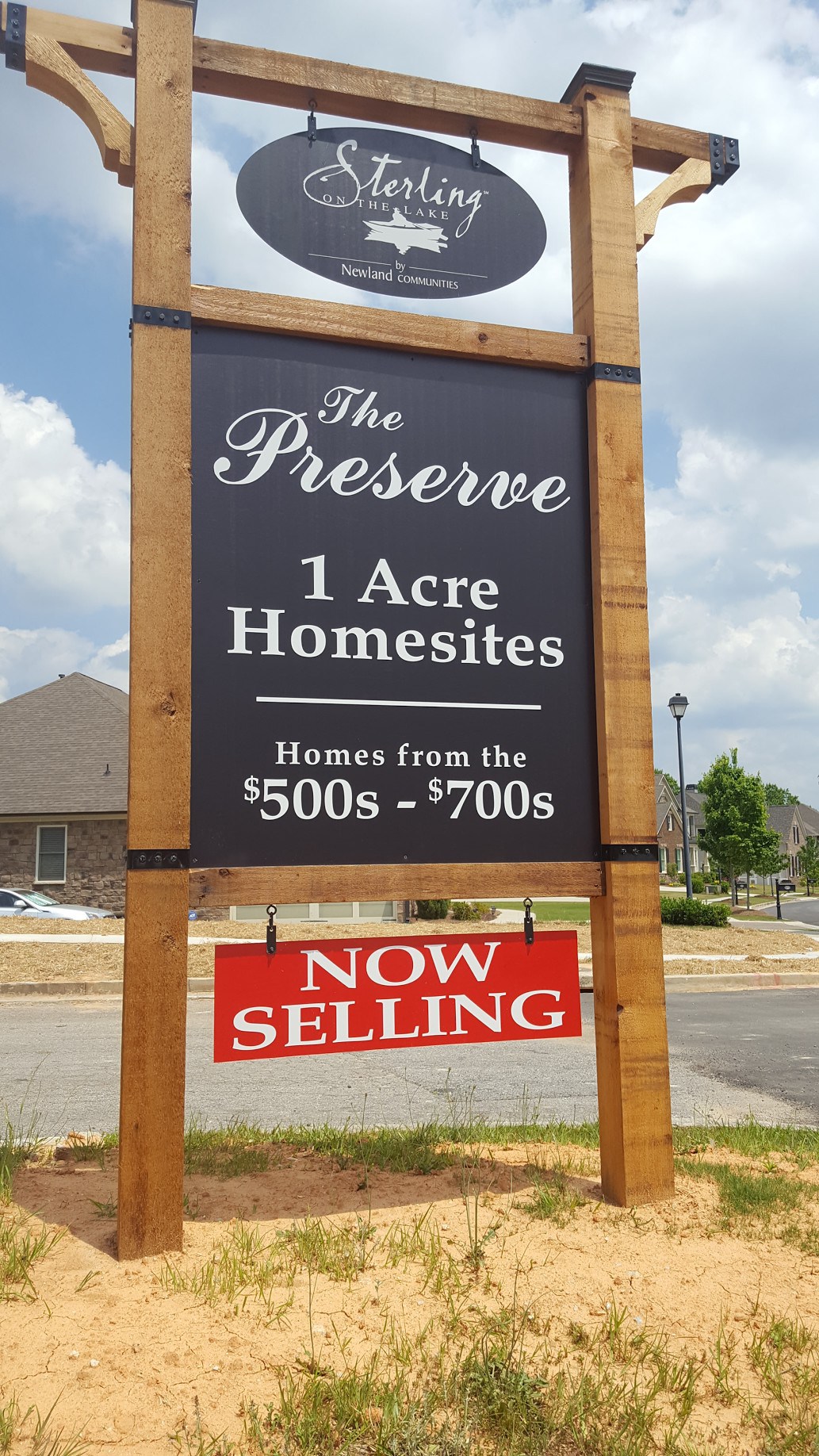 Cook Residential had recently started plans to develop the new section The Preserve in the master planned community Sterling on the Lake™ in Flowery Branch, GA.  Part of the planning process included installing lot signs to meet the community guidelines on the new 1 acre lots they were beginning to develop.
Director of Marketing for Cook Residential, Amanda Groover, reached out to Pinnacle to start the order process by submitting requirements and requesting a quote.
After talking with the client, we determined that although price was important, it was our ability to turn the project around quickly and accurately that mattered the most in Cook's decision.
Sterling required specific materials and logo incorporation on each sign as well as attaching red riders below each sign on the posts.  Our team quickly went to work to determine the steps needed to be taken to make sure that their signage was in compliance with the community branding.
In order to ensure that we installed the order correctly, we would also need to make sure we installed the signs in the right place.  Additionally, we needed to ensure the posts were also stained according to Sterling standards.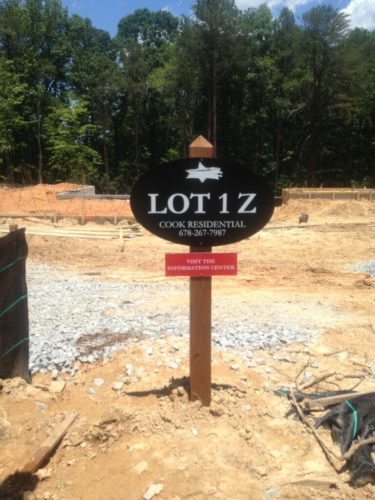 Because of the strict compliance to standards that were needed for this project, we visited the location to examine signs that had been previously installed to see them in person.   We also met up with the construction superintendent the day before the job to determine the exact sign install locations for 40 different lots.
Starting the next morning, our tech went out to do the install that included digging the each of the 40 post holes.  The next step in the process was staining the post to meet the required stain color and then going back to secure the lot sign and rider for the 40 new lots on each post.
If you are in the Flowery Branch area, take a drive back into the beautiful scenery of The Preserve and look for the lots that could be your future home.  Do you have a job that requires specific standards in your signage?  Our team can work with you to make sure that your signs are to code!