Here's What People are Saying About Us…
Have we done business for you? If so, please fill out the form on the right to tell us how we did. And, while we're at it, we'd like to say THANK YOU for both your business and for your feedback!!
Aggregate Review : All Reviews 5 out of 5 , 62 votes , 72 reviews
Don and Theresa and their team have been instrumental in assisting us in upgrading our signs throughout our property and the work they did was exceptional. They are true professionals and their service is 1st class. Not only do I consider them business partners, but I consider them as friends and I would recommend their company to anyone.

I travel from hotel to hotel and am in charge of getting new people hired, and don't have the best of luck with online postings. Don with Pinnacle custom signs has been making me yard signs instead, and I'm always pleased with the quality, service, and price!
I found Pinnacle a few years ago thru an employee that knew of the company. Since then they have done all my signage and truck lettering and I couldn't be happier. I know when I engage them for a signage work they will get it done, and the outcome will be fantastic and the price is always fair. Call Pinnacle!
I met Don for the first time when I joined the Knights of Columbus about 4 years ago. Don and Theresa are good people who take great pride in their work. They installed the sign on my building, in the office and lettered all the trucks. I wouldn't use anyone else for my signage needs!Thanks guy!!
Many thanks to Don and Theresa Conklin and staff for creating a beautiful banner for our outreach program "Transports for Transplants" Their attention to detail shows.

If you want a job done Okay, do not call these folks, but if you want a job done GREAT, this is the only company to call! They make you feel like you are the only customer they have! Great pricing and even better work!!!~
Pinnacle Custom Signs exceeded our every expectation! Our firm has used them for a lobby sign, tradeshow banner, and vinyl door signs. Stephen and the Pinnacle Team provided creativity in design, competitive and fair pricing, and exceptional customer service resulting in outstanding signage. We highly recommend Pinnacle Custom Signs!

Pinnacle Custom Signs did an EXCELLENT job for our signage needs at our new location. Communication was thorough, turnaround was very fast and the end product looks fantastic!
I would highly recommend Don and his team at Pinnacle for any of your signage needs

I have received MANY people complimenting the fantastic logo (designed by Pinnacle Custom Signs) and the embroidery (sourced by Pinnacle) for my company polos. Thanks!

Don, Joanne and the rest of the TEAM at Pinnacle work hard to earn your business with their outstanding customer service, timely order deliveries and beautiful product designs!
Our businesses are better because of Pinnacle Custom Signs!

I reached out to Pinnacle Custom Signs and its owner Don Conklin, promptly responded. They visited my office location within a day and had proofs within 24 hours. They delivered the sign project in less time than quoted. We were 100% satisfied with the professionalism and quality of service and work. Also, Misty was fantastic in communicating with us along every step of the way.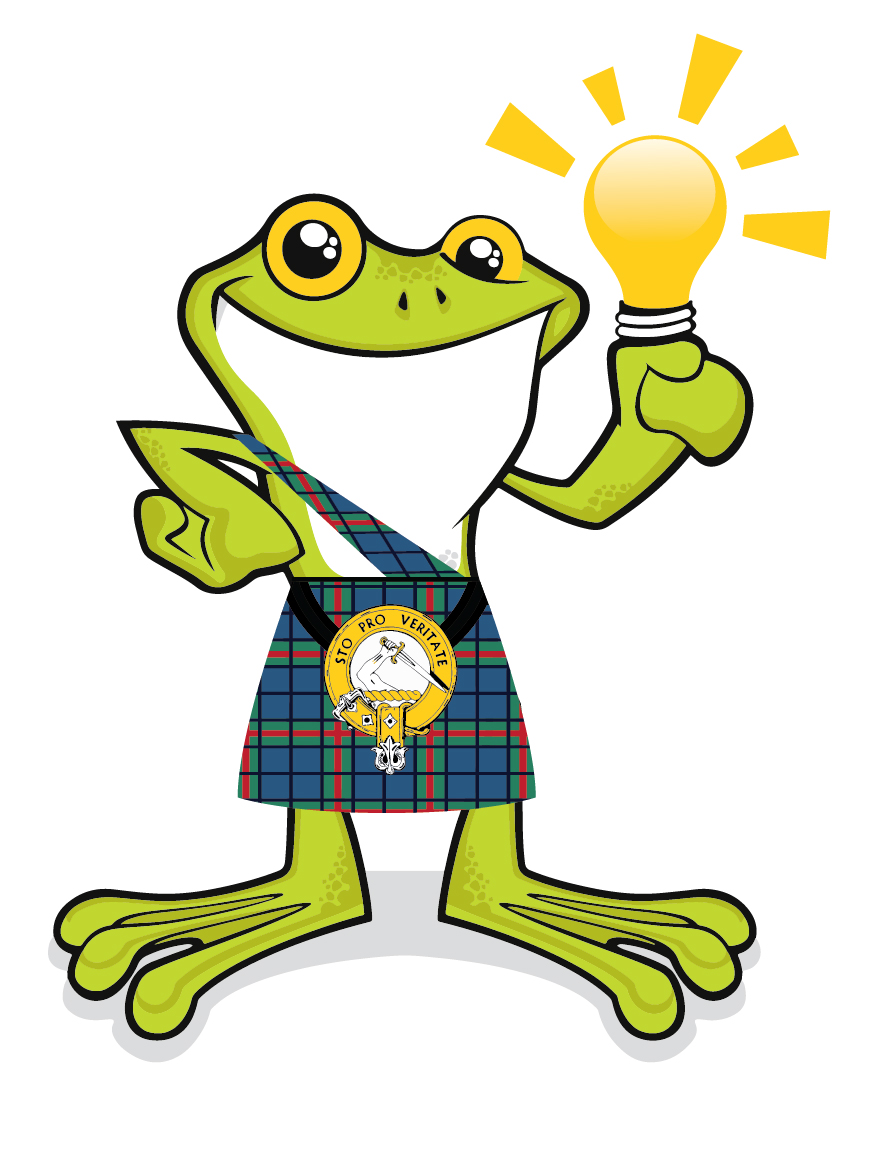 From the lady at the front to the designer to the installer everything was amazing. They were helpful with making changes even after the initial installation, super friendly and the wraps look great

My husband and I needed a sign for our grandson's first birthday party. We had gotten our wires crossed about who was doing the ordering. At the last minute we called Pinnacle after a conversation with Theresa she and their staff stepped in and went to work. They created a sign that was everything we asked for. It helped people recognize where the party was and went with the theme we had chose. Everyone we dealt with was very professional and anxious to help. Thank you for a job well done. We are happy to recommend you to our family, friends and business associates. We are very pleased with what you did for our occasion.
Don and his Pinnacle crew worked with us to come up with our interior and exterior signs. Our interior logo signs are the highest quality and exceeded our expectations. Don worked with us to come up with a great solution for cost-effective branding on the exterior of our building. We are very satisfied customers!

My window cleaning business truck needed a fast sign, thank you for your support and excellent quality signs! Marketing materials keeps our small businesses going! Thanks again!
Love my signs! Clients have always had difficulty identifying my office location, but Pinnacle has solved that problem. Thanks for the clean design and excellent installation. You are sure to get all my referrals! Sandy Hill

Very professional, this eye catcher will make me money!!!

As a multi-unit business owner in Greenville SC, I AWAYS use Pinnacle Custom Signs for signage needs. They have always treated me like family and has done what's in the best interest of my companies. Thanks Don & Team for always being there when needed and for your outstanding, quality work!
Don and his crew did a great job of designing and installing my sign. I did the entire process remotely from out of state and they covered all of the bases! Highly recommended. This was my first time purchasing a sign for them and I will be back next time around.

Pinnacle Custom Signs did a fantastic job on our two office signs, as well as etching our name and company logo on our glassed in conference room. Both owners of the company are very particular about what they like. They both told me that Pinnacle done an excellent job on all signs. They loved the signs so much I saw them taking pictures in front of the vinyl etching. You guys ROCK!!!
Pinnacle Custom Signs is the definition of Great customer service. I have been associated with them for many years. The deliever a high quality product at a very reasonable price and in a timely manner. You can shop around but if your a look for a high quality professional company I can save you time. They are the best

Pinnacle was very easy to work with and responded very quickly to our needs. We needed numbers put on our existing building, which was built almost 10 years ago. Pinnacle was able to match the original lettering used for the building name. It was also installed very quickly and it looks great! I highly recommend them and I would definitely hire them for other jobs in the future.

I would highly recommend Pinnacle signs. We worked with Don and Joanne. They were very patient with us in our design choice for our marquee. They also gave us options when our logo would need some adjusting to allow the full light up sign above our salon and provided mock ups. Our sign looks great and stands out from the crowd.
Our experience with Pinnacle Custom Signs has been first rate from the first phone call to the final installation. I cannot praise them highly enough for the sign they designed and installed on our new law offices. Great prices, flawless communication, a perfect end product that delighted everyone at our firm. Highly recommend without reservation!

Pinnacle custom Signs and the entire design and installation team are spot on with graphic design and fast turn around time on the installation.
High marks on service. No over promising and under delivering!!!

We have used Pinnacle Custom Signs for both our church and Knights Of Columbus sign needs and they are nothing short of OUTSTANDING. Our church and our KOC organization are not always the best "planners", and we routinely present Pinnacle Custom Signs with sign requests without the ideal lead time. Pinnacle Custom Signs has ALWAYS come through for us, on time, with BEAUTIFUL, OUTSTANDING and eye catching PRODUCTS. We STRONGLY RECOMMEND Pinnacle Custom Signs for all of your signage needs.
Pinnacle Custom Signs is the best! Excellent quality and customer service! I would trust them with any of my signage needs.

I have been using Pinnacle for three years and each time we have had a great experience. Our artwork is done on time and the value is always more than the cost. Great company to work with.

I use Pinnacle Customer Signs for all of our vehicle wraps, lettering and signage. They are a great company to work with with exceptional customer service!

Pinnacle has been more than helpful with our signage needs. Made several site visits during the design stages and the designers are phenomenal at turning thoughts in to real life.

The team that Don and Theresa have put together are second to none. Great service, great products, and always willing to go above and beyond for myself and my clients. Highly recommended.
Don and his team are always very professional and attentive. From design to permitting to installation, it is always done right. Whenever I have a request for something as large as new signage for one of our centers, or as small as changing the phone number on the door, it is always met with the same level of service and professionalism. I highly recommend the team at Pinnacle Custom Signs for any and all signage needs.

Don and his team have the most excellent customer service I have ever experienced. They were professional, their work looks great, and they always got back to me immediately. Pleasure to work with!I highly recommend.

Seamless.
Work accomplished as agree.
High recommendation.
Would use again .
Pinnacle has a very talented staff that always goes above & beyond to exceed my expectations every time. They provide excellent customer service, and their designers take my visionary ideas & turn them into creative, professional products - It's as if they can read my mind. It's always a pleasure doing business with them ... Thank you Theresa & Don!
It is always a pleasure to do business with Pinnacle. A-plus service every time and very responsive to their customers needs. I look forward to a long term relationship. Thanks Pinnacle!
This is the second year I have used Pinnacle for our banner needs. The quality is outstanding and the service is second to none. Pinnacle is the only company I will ever use for our sign needs and highly recommend them!!
Don and his team have done the most outstanding job for our store. His team can capture your idea and turn it into a reality when it comes to print, graphics, pictures etc... Outstanding customer service and really understands his customers needs and communicates extremely well. I would recommend Don and his team to anyone!

Jayden and the team at Pinnacle Custom Signs are incredible to work with. Their turnaround times are so quick, yet the quality is top notch and the prices are reasonable too. You get your money's worth for sure! I wish I had known about them a lot earlier, but I'm glad that we took a chance on partnering with them for our used appliance store we got back up and running last summer. Since they installed our window graphics, we've seen more and more new customers come in the door already.

If you wanna partner with a great, reliable local company that really cares about small businesses, you can't go wrong with Pinnacle. We are so happy with their work that we're likely to get a new sign for our storefront done as well and use them for other businesses we have moving forward.

Don, Theresa, Joanne, Misty, and the team at Pinnacle have performed above my expectations from the start of the relationship to the present time. From graphic design of my logo, to sign concept/manufacture/install, to business cards, and in the future corporate merchandise, they have been fantastic. HIGHLY recommend!
Pinnacle Custom Signs recently made a sign for our building as well as making car magnets for our team. We are extremely pleased with the quality of the sign as well as the company. They were prompt to return calls and to deliver their products. Every member of the Pinnacle team was friendly, professional, and willing to answer any and all questions. We will definitely refer Pinnacle Custom Signs and continue to use them!

Pinnacle Custom Signs does a fantastic job! Their team designs and turns all of our signs around fast. High quality at an affordable price. I highly recommend Pinnacle!

The wonderful staff did two beautiful large banners in tribute to our fallen hero son for Memorial Day. One banner was in our yard and received numerous compliments, and the second one we carried in the Dacula Memorial Day Parade. We are eternally grateful and blessed to know them.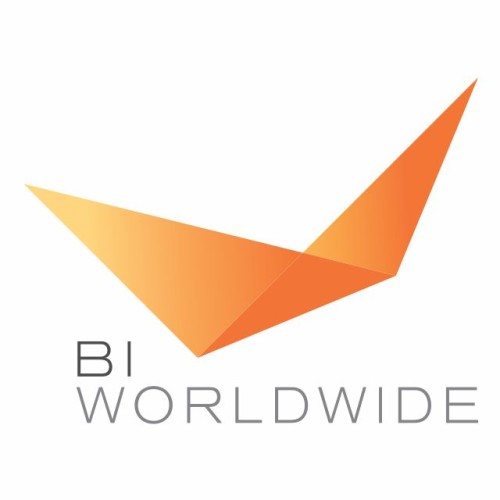 Great service and follow up. Exceptional work. Competitively priced. It just doesn't get better than Pinnacle.
We needed a few signs at Georgia State in a newly renovated, occupied older building. Stephen from Pinnacle signs came out to access my needs so he would know exactly what I wanted. The result was so good and so fast, I challenged Stephen to help me with creating customized reserved signs for one of our parking lots. Stephen took the time to create a custom template and once we were both satisfied, I ordered several and they were all perfect. Pinnacle continues to exceed my expectation with their quality, price and service.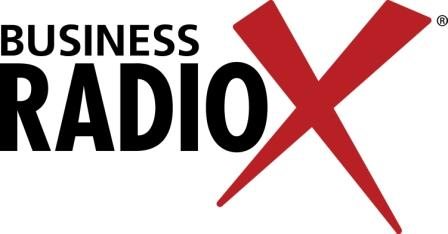 Love love love our vehicle wrap! Pinnacle Custom Signs really can put lipstick on a pig! Our beat-up company truck looks brand new and we love the design of the wrap. Quick turnaround and great people. Thank you!

Pinnacle has performed all of our services with exceptional quality and performance - they have wrapped all of our vehicles, produced and installed parking lot flags (including in the pouring rain to meet installation expectations!) and our building signage. They have also done custom design work for some marketing literature for us. Every interaction with Pinnacle is top notch and we look forward to any future projects we have with them!
I can't begin to say enough good things about Don, Theresa, and the whole team at Pinnacle Custom Signs. My only wish is that I could give them ten stars.
While preparing for a major public affair, one of our large event signs "disappeared". Don and his staff were able to duplicate the sign perfectly and ship it to us in a very short period of time. Their sense of urgency, their attention to detail and their devotion to customer service and satisfaction are all superb.
I highly recommend Pinnacle Custom Signs and will always use them for my advertising needs.

Pinnacle Custom Signs did a great job! The sign they designed and built looks perfect! Misty was very nice to deal with!
So far, we have had Pinnacle Custom Signs create and install two signs for our real estate company and we couldn't be happier with the results as well as the customer service. They are quick, efficient, friendly, and reliable. We will certainly be working with them on more projects in the future!

Don and crew are the best.fast,reliable,great quality. Best price.
Thanks

Pinnacle Custom Signs is very easy to work with. I had a display board done with very quick turnaround. It was done professionally and looked great at my presentation.

Stephen and the crew did an excellent job on my project. The signage looks great and the communication was excellent.

Pinnacle Custom Signs did a great job! The sign was the perfect length and looks great. We are pleased with the results.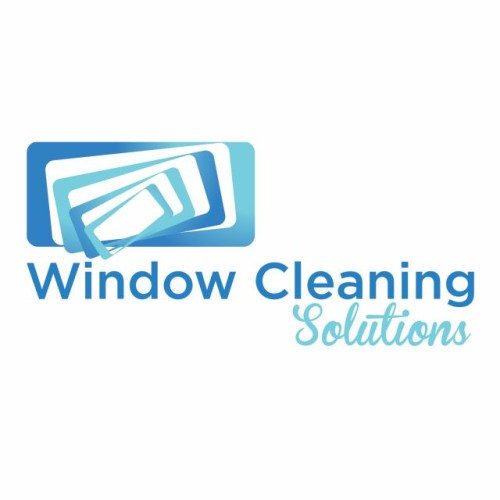 I always trust Pinnacle for my signage. They are fast, accurate and trustworthy. What more could you want from another service provider'

Pinnacle Custom Signs has done an amazing job on all of our print projects! Stephen and Josh have been a pure pleasure to work with. Shout out to Josh and his great design skills!!
Words couldn't describe the prompt and efficient customer service Stephen and the Pinnacle Custom Signs team provided. The company made my requests a priority and met my deadlines. Typically, my order would take at least 2 weeks to complete and Stephen made it happen in just 4 DAYS!!! Not to mention, the lobby sign I ordered caught attention immediately and far exceeded everyone's expectations. I highly recommend this company and will certainly use them again for future products. THANK YOU!
I would recommend Pinnacle to anyone who is need of store front sign, or any signage needs. I had the pleasure of working with Stephen and when I tell you he is amazing!!! He is amazing. He has assisted me through a long process of getting our storefront sign approved. He was always patient, explained everything in detail, and always corresponded with me to keep me informed. I also had an to have Pinnacle come out to fix our temporary banner and there were out the next day!!! Amazing company with outstanding customer service. BIG THANK YOU TO STEPHEN!!!
The Pinnacle has become a great resource for our company's signage needs. Don, Theresa, & their Team are always quick to take action and deliver with immediate professional results. We appreciate working with Pinnacle Custom Signs and highly recommend them as a great business partner!

We are so pleased with our very large outdoor sign at Twin Oaks RV Park! Don Conklin and his fabulous crew did an excellent job, very quickly and at a reasonable price. A quality product and outstanding customer service. We can't thank you guys enough!!
Pinnacle Custom Signs is great! Stephen Conklin worked so patiently with our firm to design a new sign, then their production team got right to work to produce a masterpiece of which we can all be proud. It was a pleasure to work with Pinnacle, and I will absolutely call Stephen next time we need a sign.

We used Pinnacle Custom Signs for our charity golf outing at Reunion Country Club and when we delivered the signs to the pro shop the golf pros said "Wow, who made your signs? Those are the best signs we've ever seen!" They were very professional looking, colorful, and accurate. And delivered on time! Great job, Don and staff. phwyrd

Testimonial *Thank you so much from A&M Aggregate Transport LLC, these guys are very fast , professional , friendly , and they get the job done. We are well pleased, thanks again, Pinnacle you guys are the best!!

Pinnacle signs recently made signs for our parish picnic I came to them at the last minute but that didn't matter they made 2 sets of signs in Spanish as quickly as possible a did an amazing job high quality professional work thanks Pinnacle

Pinnacle is a great dependable and professional sign company. We have never been disappointed. From our business needs to personal needs they never let us down. Great job!!

We needed to replace our signs around the pool as they were fading, The new signs were installed today and look awesome! They were quick, customer focused, I loved being able to have a proof and not have any issues and seeing my sign before I had it, Will use them for our future sign needs
Creating our channel letter sign was no small task. Each of our business owners had their own ideas and vision for the project. Theresa and JoAnn worked with us through all of the revisions until we came up with exactly what we wanted. Our sign is beautiful and we can't thank Pinnacle Customs Signs enough. They have done many other projects for us since then and we have always been satisfied with their pricing, service and quality.
Don't be misled by the name. Pinnacle Custom Signs has satisfied every challenge and need that we have presented them with. They have learned our business and our needs and have become a strategic partner that we increasingly rely on. Sure they can print signs; but for us they provide a complete solution,

Recently we had a need for signs in a hurry. The staff at Pinnacle produced two eye catchers in record time. The finished product was far better than anything I could have come up with. Well worth the price.
Great people to work with and they produce an excellent product.

I'm so impressed with the level of service we got from Stephen and the Pinnacle team. Even though our job was on the small side, we got a competitively priced quote, prompt responses, and a mock up of our design even before we had placed an order. Outstanding product, even better customer service. We'll be back for our next signage project.

Thank you some much to, Misty and the team @Pinnacle Custom Signs! I simply love the work you guys did on the Mini. I really want to thank you and the team for such an awesome job. They had my car in and out in no time with quality work. Thank you again Latisha